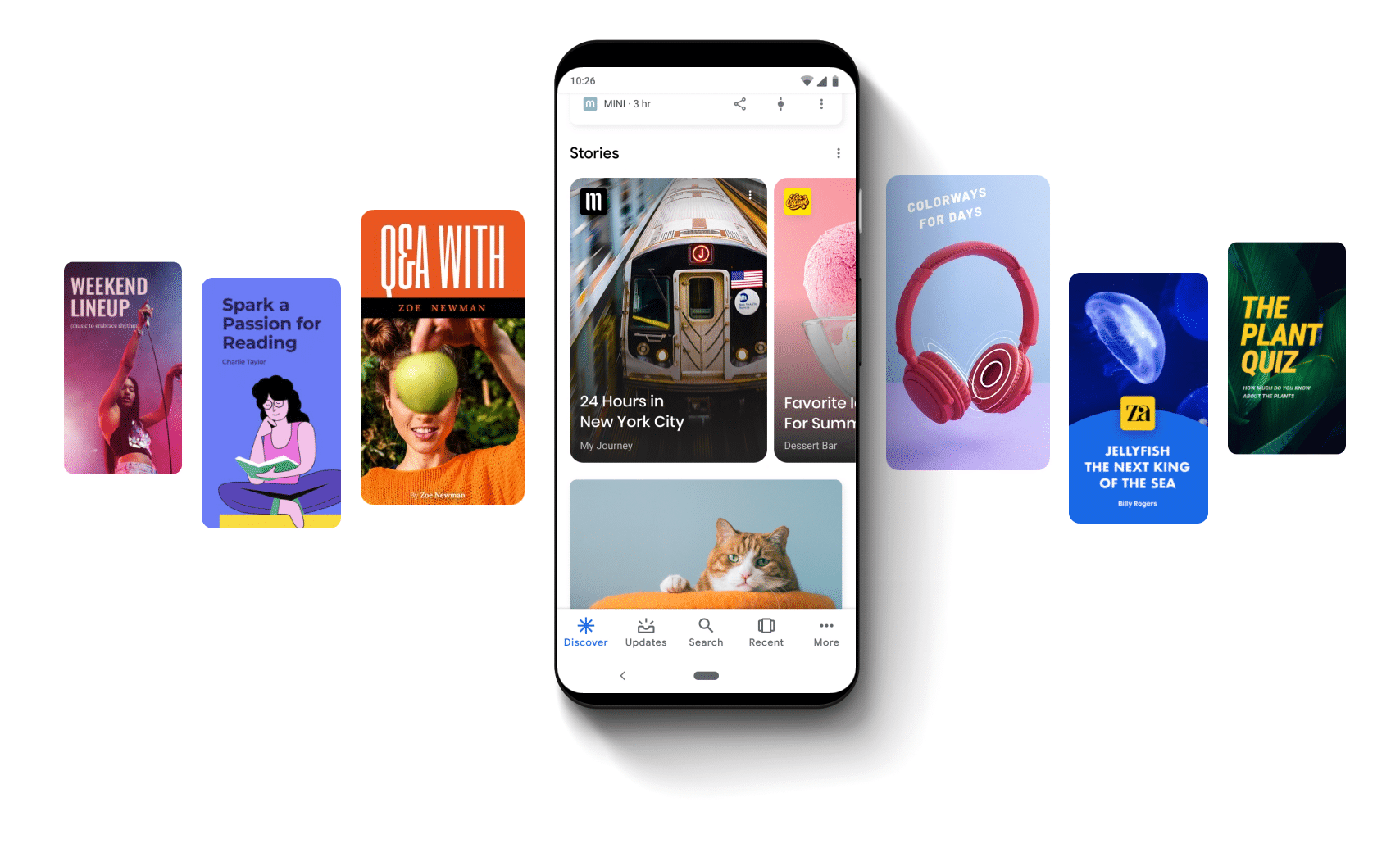 Web Stories on Google is a thing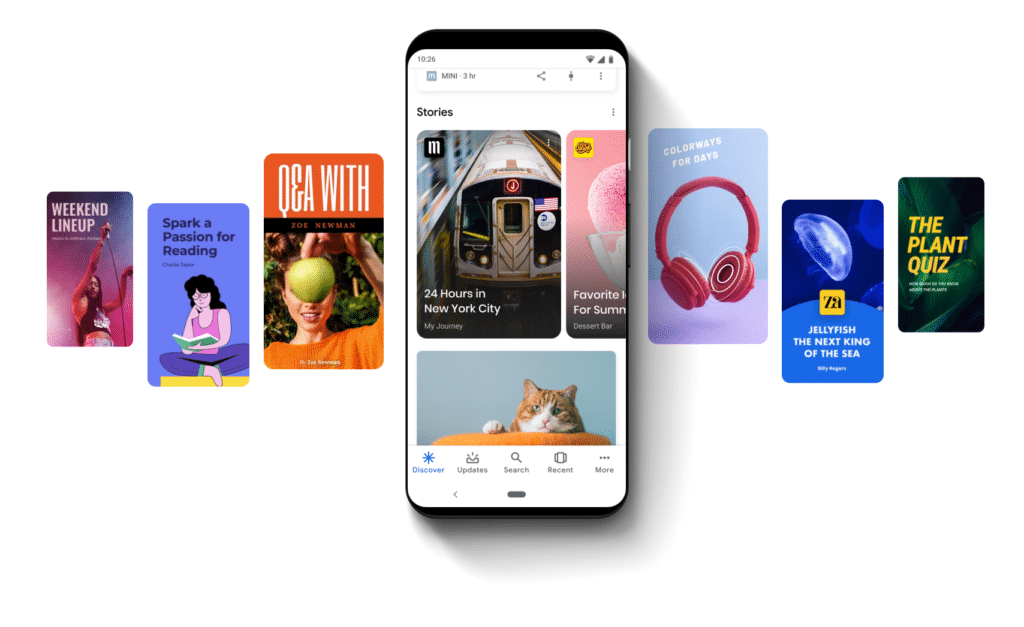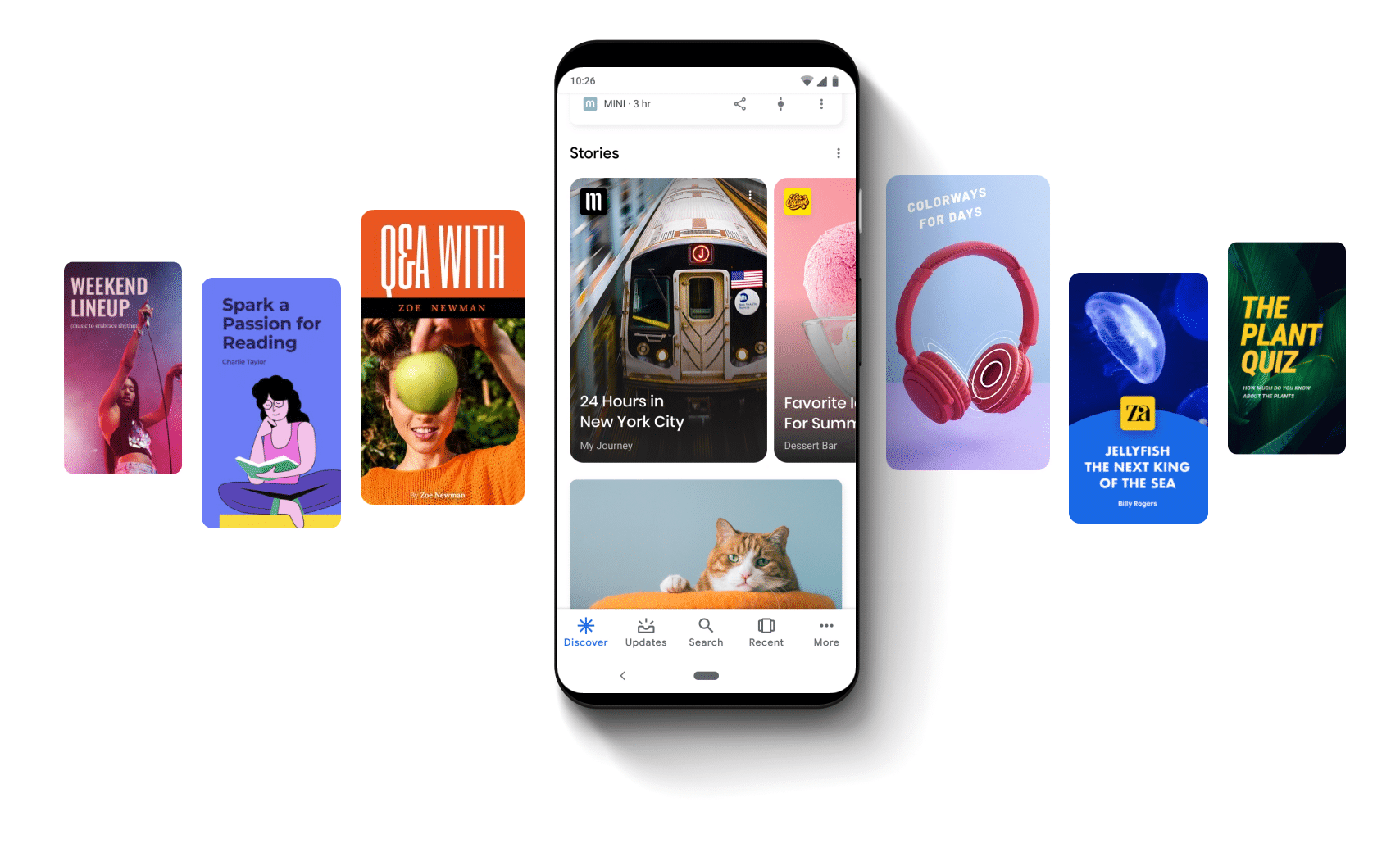 Adding to the seemingly never-ending list of "story" based products, Google has now released its own version of the popular social media content type.
Web Stories on Google recently launched to so far little fanfare, but has already started to attract interest from some big-name brands.
Thanks to a handy WordPress plugin, too, creating a story for those who use WordPress as their primary content management system could not be easier. You simply download and activate the plugin, and then the ability to create is at your fingertips.
The creation tool itself takes a little bit of getting used to, but there are some in-built templates to get you started, which you can copy or adjust to suit your needs. I created a simple story below using one such template, and it honestly didn't take long at all.
You can see how the story looks with Google's full Web Stories UI here. The embed code doesn't really do it justice, to be honest. Something to look at for the devs.
If you're used to creating stories on Instagram and Facebook, doing something similar on Google's version will come easily. The editor is more sophisticated, and perhaps caters for the more discerning content creators, with quality front of mind rather than flashing GIFs and a cavalcade of emojis. You can add images and videos directly from your existing WordPress archive, or simply upload new content from the tool, which in turn adds it to your archive. You can create links, as I have in my story above, particularly on the final slide, which is handy.
What's really cool is that you have the power of Google behind your stories to aid with discovery of your website or brand. "Your story can then be surfaced in relevant Google Search results and Discover," the website says. "With complete ownership of your content, you also control how you monetise it."
It remains to be seen if this latest addition to the "Stories" stable takes off, but the chances are it will once a big brand gets on board and starts using it. I'm certainly going to use it more, I think. It's always good to have new tools at your disposal when you're working in the creative content space, and this is something I'll probably use.
It is funny, though. As some of you may remember, about five or six years ago when stories didn't exist on Instagram or Facebook, I was using a tool called Steller, which is essentially the same thing. It didn't take off as its developers might have hoped, and I wonder how they feel today having seen the runaway success of the stories products that now rule the market. Steller, though, remains a more considered tool, and Web Stories on Google is closer to that that its higher-profile cousins.
It all really depends on your needs, but for me, I think Google's tool might prove extremely useful.