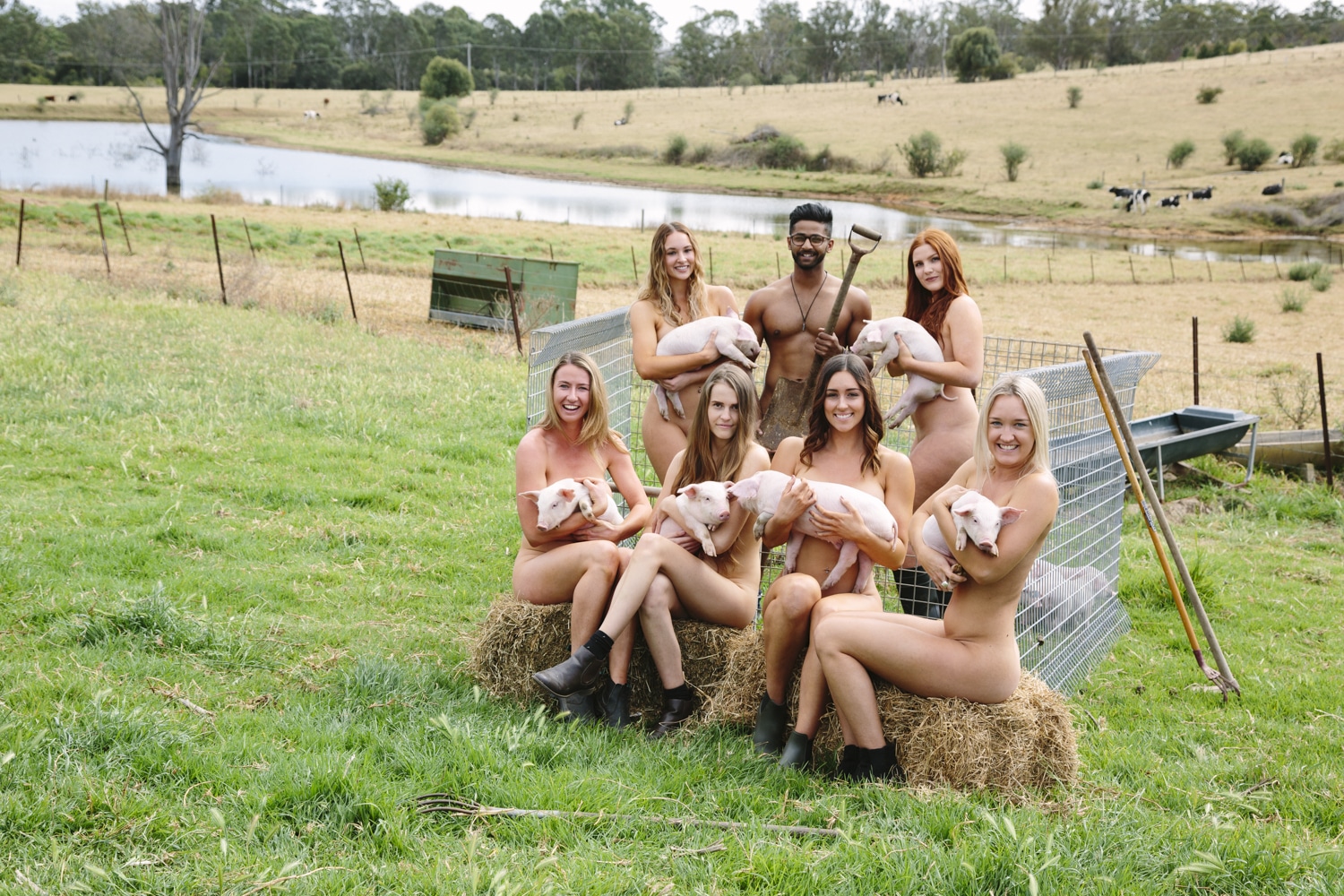 Vets shedding the stigma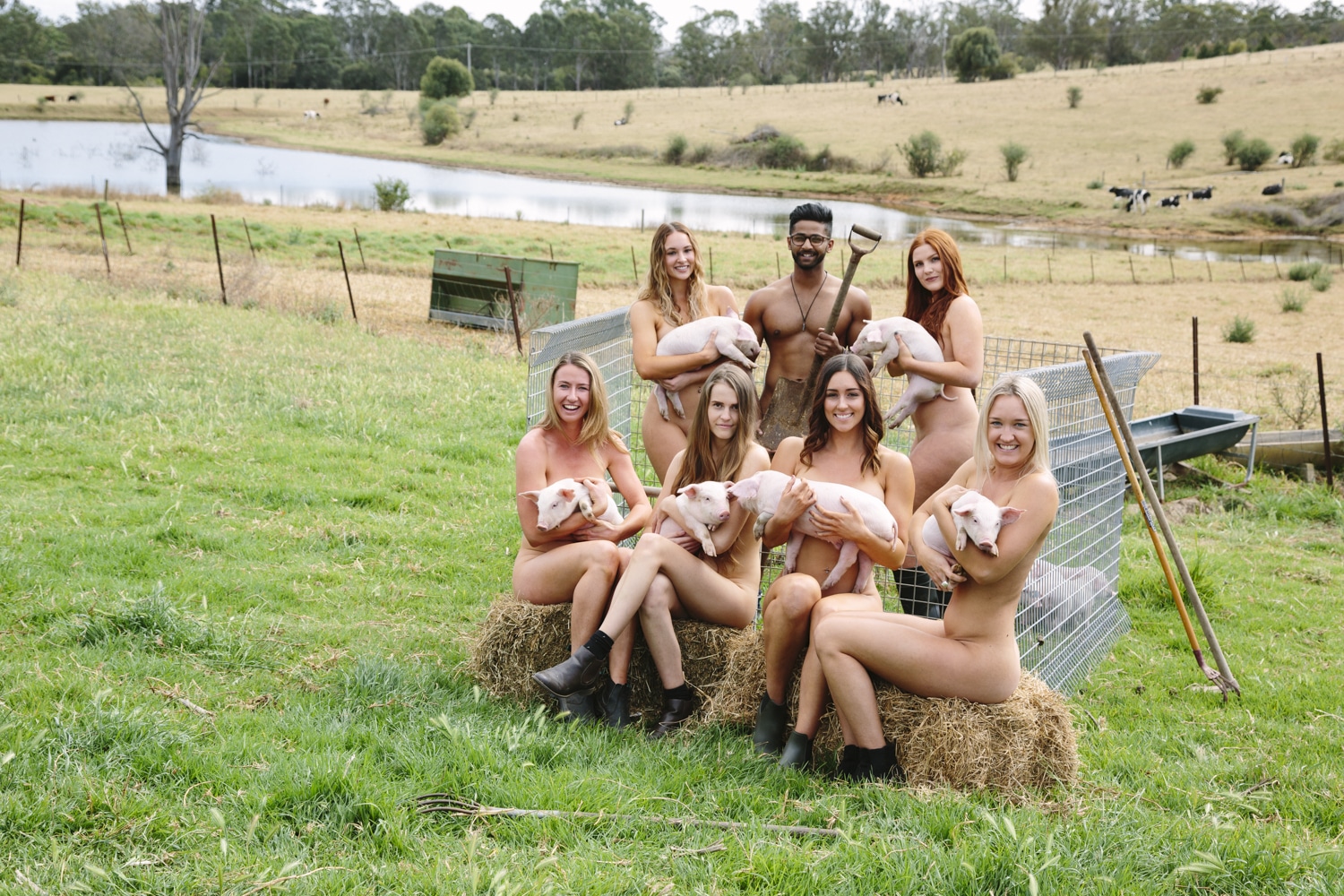 I was lucky enough recently to spend the day with my good friend and photography peer Meredith Schofield on a job with some vets for a good cause. Meredith had been commissioned to shoot what has become an annual tradition for the final-year students of the University of Sydney's veterinary college. The catch: it's a nude calendar.
For the past decade, students from the school have bared all to raise money for various charities, and this year, that charity was one that was very close to home — Rural and Remote Mental Health.
Before we get into the details of the shoot, here is some behind-the-scenes footage I shot on the day, in between assisting Meredith, who took care of the stills photography for the calendar. But please read on, because there is some important information after the clip.
Now for the more sobering stuff.
Did you know that vets in Australia are FOUR TIMES more likely to commit suicide than the general population? Did you also know that other healthcare professionals are twice as likely to commit suicide as the general population? Nope, me neither.
According to the Australian Veterinary Association (AVA), most vets know a colleague or fellow practitioner that has committed suicide. Just think about that for a second. It's a truly alarming fact.
But why?
Meredith and I were genuinely floored at the rate of suicide presented by the veterinary profession. It didn't make sense to us as animal lovers ourselves. Indeed during the shoot, the animals involved got us pretty excited — who doesn't go weak at the knees in the presence of piglets, puppies, lambs and calves? Working with such animals day in day out is surely one of the best jobs in the world … isn't it?
Well, certain aspects of the job are no doubt wonderfully rewarding, but there is a dark side to every vocation, and for vets it's amplified.
Common causes of depression and suicide among vets are the stuff you just don't think about. Here's a short list:
Working more than 50 hours a week.
Being on-call even when you're not technically working.
Euthanising animals on a regular basis, and making the decision to do so.
Dealing with abandoned animals that nobody loves or cares for.
Dealing with difficult clients.
Difficulty maintaining steady interpersonal relationships.
Having suffered my own mental health dramas in the past, I can certainly relate to a few of these, as well as many more things that don't make the list and would seem trivial to anyone that hasn't suffered severe mental health issues.
The tiniest and most unassuming things can pile down on you like an immovable steel anvil when you're slipping into a depressed state. It's the darkest place you can be — believe me — and for too many, the way out proves impossible to find.
The good news is that work is being done to reverse this trend, and the University of Sydney veterinary students have done their bit this year by producing the calendar and donating 100 per cent of its sales profits to Rural and Remote Mental Health. They've called the project "Shedding The Stigma", which is a more than apt title for this campaign.
I hope they will never need the assistance of the organisation, but the sad likelihood is that they will, so why not make the services and care available to them better and more successful?
Meredith and I donated our time free of charge for this shoot. We couldn't be happier to be involved in such a wonderful project, and one that was enormous fun.
Hearing stories of how some of the students felt so empowered and positive after the shoot was also fantastic. Some had suffered from negative body image issues among other things, so creating an environment for the shoot that was equal and respectful to everybody involved was enormously important.
Thanks to Meredith's wonderful personality and direction, I think we achieved that, and it shows in the photos, which are absolutely fantastic and have hit many media pages in the days since.
From a personal point of view, too, I've rarely had the pleasure of being surrounded by so many wonderful people at the same time. We had about 40 students working with us during the day, and all of them were absolutely brilliant to be around.
You can buy the calendar here, so please head on over to the website and get one for yourself, and a few more for those you love. You'll be safe in the knowledge that your money will be going towards helping others not lose the ones they love to the black dog of depression and suicide.
Plus you get to look at these fabulous photographs every month for the whole of 2018. Win-win.