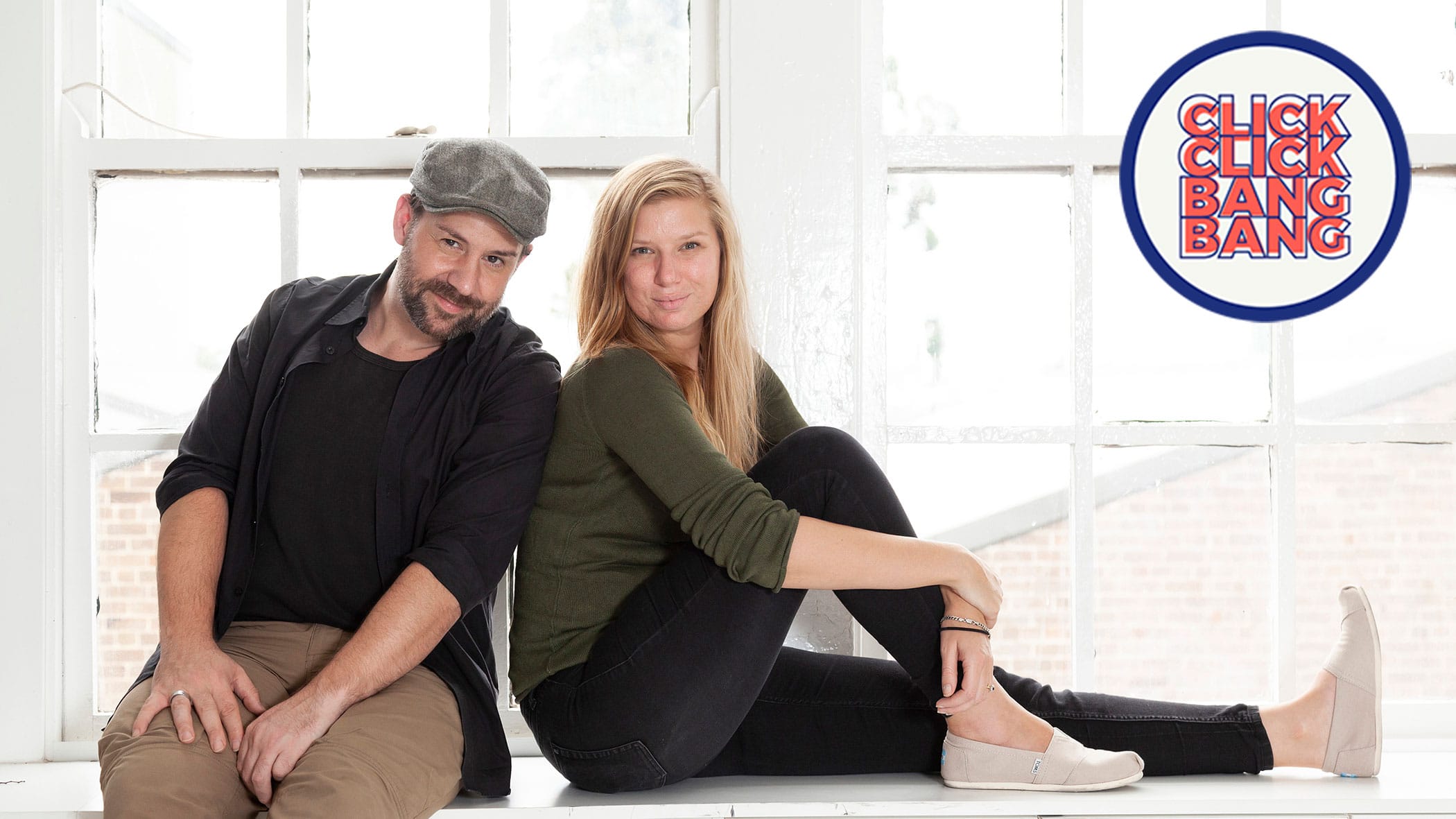 Listen in to my podcast
Something else I've been busy with over these past many months is a podcast, set up with my super cool friend Meredith Schofield – Mez to those that know her. It's called Click Click Bang Bang – A Photography Podcast, and it's available pretty much everywhere you get podcasts, including Apple, Google, Spotify, and more. We've got a little website for it as well, which is linked previously but also available here.
The podcast was something Mez had been thinking about for a while, and she approached me to join her as a co-host, and I couldn't resist. We've both got very similar thoughts when it comes to photography, and we both felt there was nothing out there currently that really provided photographers with a cold, hard look at the industry, particularly in Australia. We wanted to hit some raw nerves and explore why photography and the visual arts in general are kind of dying Down Under, and dig deeper into some core reasons as to why photography as a profession is so damned difficult.
We jumped in at the deep end, and 17 episodes later, we've just wrapped up our first season, and it was an absolute blast. And, best of all, people listened in their hundreds, which was a great start. We also managed to keep recording through the COVID-19 lockdown, and we could not have asked for a bigger challenge to take on. I'm so proud of it, and can't wait to push on with Season 2, which is already in production and hopefully in a position to release in the next couple of months – certainly before the year is out.
We covered all sorts of topics in Season 1, from photo competitions and the corruption of them, to the bushfires to how to keep going through a global pandemic. But by far our most popular episodes were those relating to what photographers should be charging for their work. That's not much of a surprise, to be honest, since pay is something that is shrouded in secrecy when it comes to photography. Photographers themselves don't openly talk about it, and yet it is one of the biggest issues as to why the industry is struggling.
For Season 2, we've decided to put together a Creators' Series, in which we'll sit down with various professionals in the industry, delve deep into their backgrounds and also get their thoughts on some of the prickly topics we've tackled in Season 1.
So please, come along and have a listen and if you like it, give us a rating and subscribe to help us spread the word far and wide.