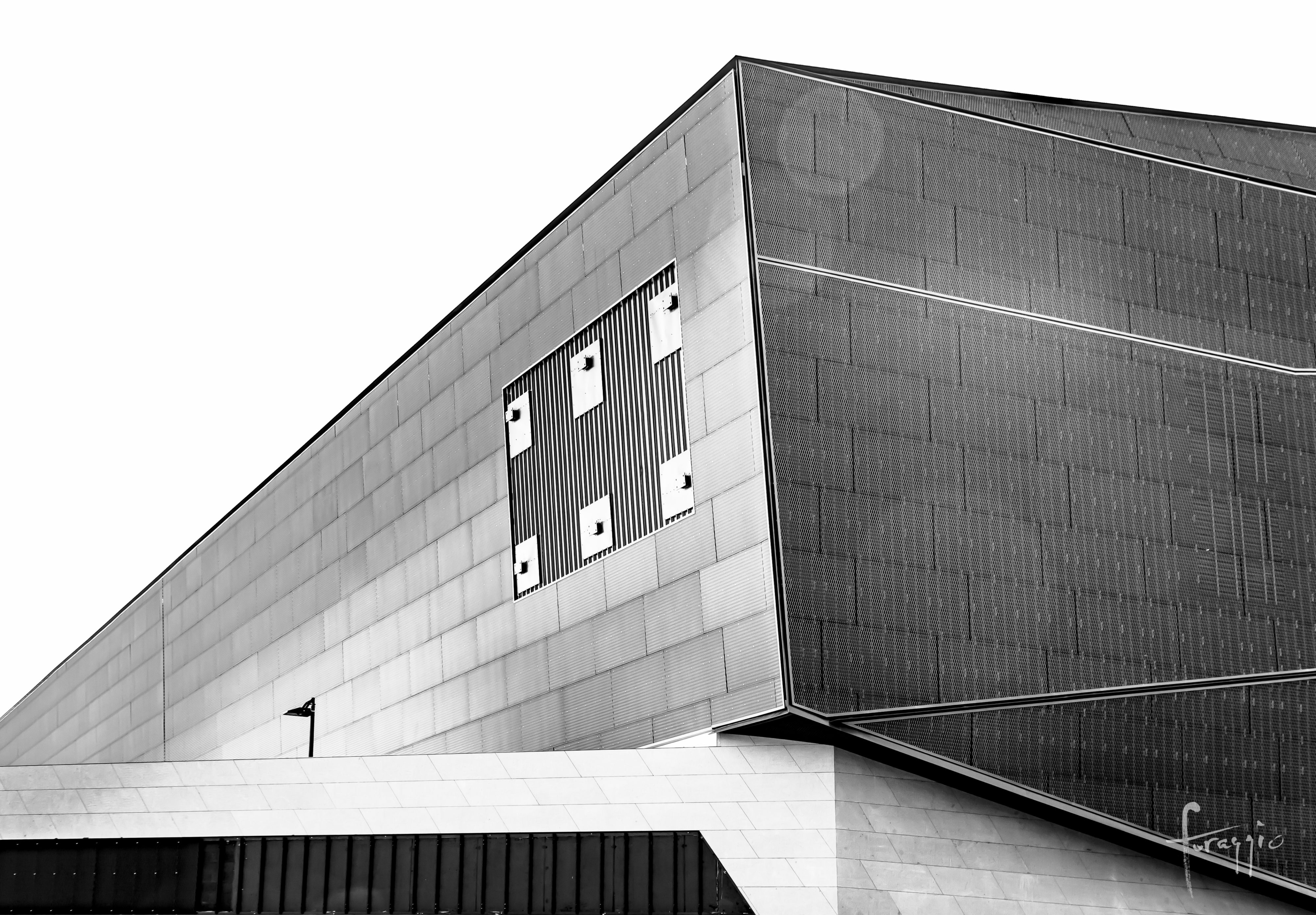 'Starkitecture' is under construction
I've been working on a series of photographs of architecture around the world, photographing them with stark, high contrast edits in mind. The collection is called "Starkitecture", and while it's been in my head for a few years, I've been constantly distracted by other trips, work and a number of other things. But ironically, it was a non-photography work trip that gave the idea —and the collection — the jump-start it needed.
I was sent to Doha to work on a TV/digital production for a television channel I work for on a casual basis in Sydney, and while it was Ramadan and stinking hot, I did manage to get out and about to photograph some of the Qatar capital's stunning buildings. That was the slap in the face I needed to go back and analyse the images I'd taken in other parts of the world and get this collection happening. Some of the results are below.
The idea is to exhibit these images along with some of the interesting insights and stories that go with them. Those stories range from the vision behind the buildings' construction, controversies over their approval and creation and the environmental philosophies that go with them as the impact of everything we do on the world is put more sharply into focus.
It's become my sole photographic focus, and I'm really excited to share it with you soon.
Starkitecture: Excerpts from a collection by Foraggio Photographic
Starkitecture | QIIB, Doha | Foraggio Photographic
Starkitecture | Museum of Islamic Art, Doha | Foraggio Photographic
Starkitecture | Pyrmont, Sydney | Foraggio Photographic
Starkitecture | Al Bidda Tower, Doha | Foraggio Photographic
Starkitecture | Sirius, Sydney | Foraggio Photographic
Starkitecture | Tornado Tower, Doha | Foraggio Photographic
Starkitecture | Pyrmont, Sydney |Foraggio Photographic
Central Park, Sydney | Foraggio Photographic
Starkitecture | Opera House, Sydney | Foraggio Photographic
Starkitecture | Horizon, Sydney | Foraggio Photographic
Starkitecture | Getty Museum, LA | Foraggio Photographic
Starkitecture | London Eye | Foraggio Photographic
Starkitecture | Gherkin, London | Foraggio Photographic
Starkitecture | Canary Wharf, London | Foraggio Photographic
Starkitecture | The Shard, London |Foraggio Photographic
Starkitecture | Centre Pompidou, Paris |Foraggio Photographic